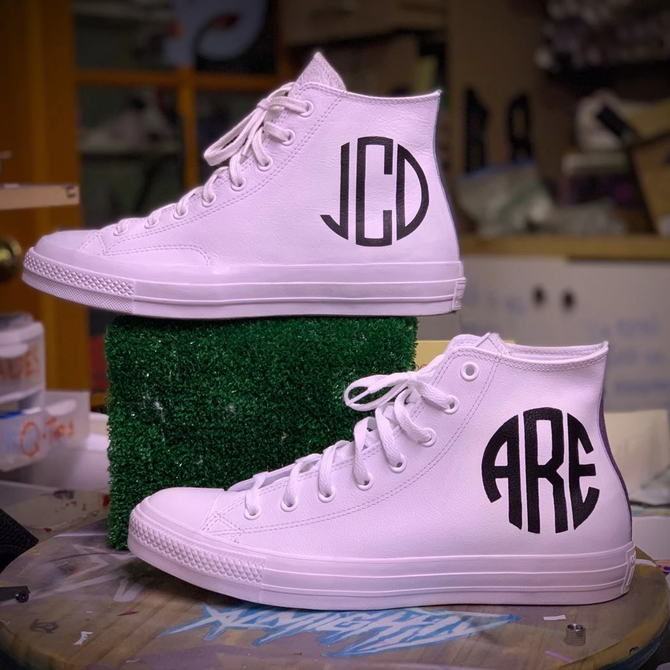 Custom Monogrammed Sneakers
The go-to staple made with super-soft leather, so you can make them as refined or as edgy as you want. Your First Middle & Last Name letter to give this timeless shoe a personal touch. Please e-mail us your 3 letters here monogram letters.

•    Luxe leather for a smooth look and feel.
•    High profile for classic coverage.
•    Vulcanized rubber sole for increased traction.
•    Medial eyelets enhance airflow.
•    Classic All Star ankle patch.